---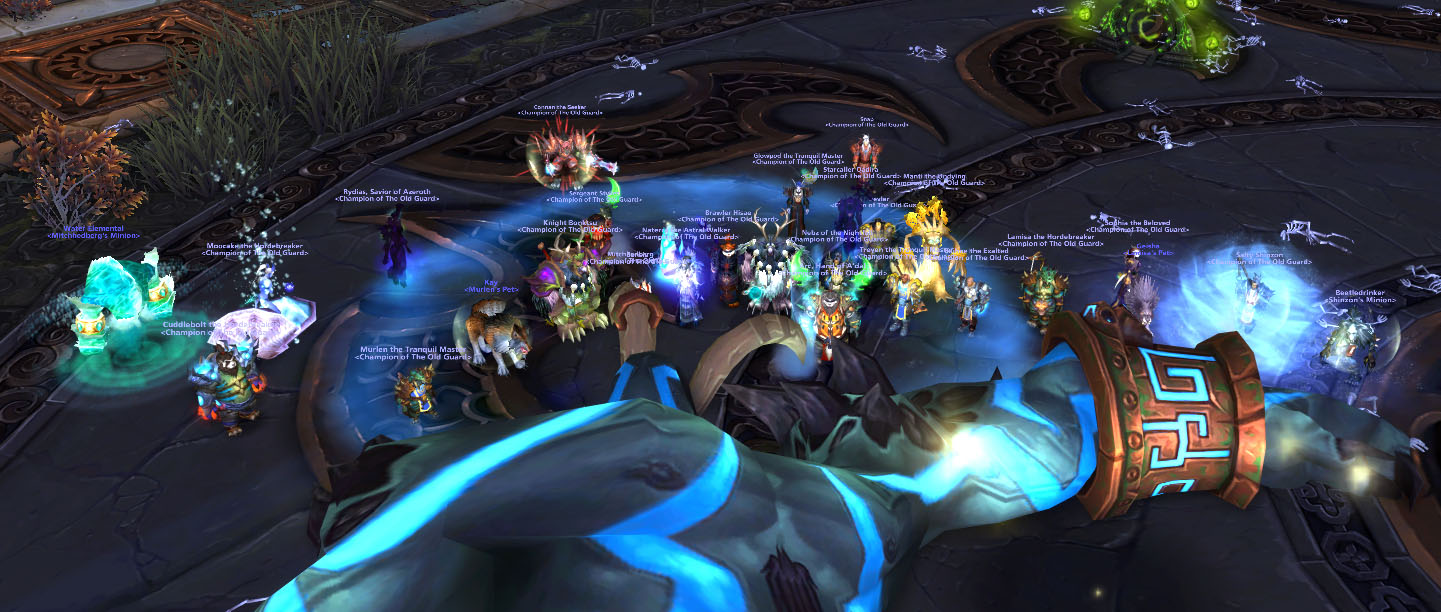 The
Old Guard
turned the dial up to eleven and started a new campaign of drudging through the
Throne of Thunder
in heroic modes. First up again is our lovable loot pinata
Jin'rokh the Breaker
. Though some members rued not having immune abilities and the luxury to burn through a heroism unharassed in a large puddle, ionization was easily overcome. The true difficulty came from managing the onslaught of lightning strikes. The raid leader over-thought tactics for having the raid team deal with lightning strikes but suddenly remembered the words of an old friend, "Just wing it."
Jin'rokh
was quickly broken once again and the
Old Guard
are 1/13 in
Throne of Thunder
25H.
The raid leader will add that his old friend following his own advice led raids in expansions past to spectacular wipes hence the compelling the need for thought out strategies... But I digress....